Kyäni Nitro Xtreme Triangle of Health Couple's Packets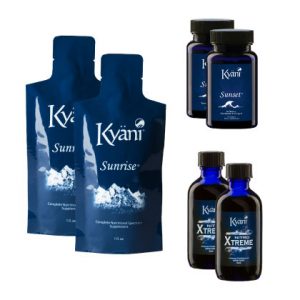 Imagine if you could search the world for the most potent and remarkable Superfoods and combine them to form a simple, yet extraordinary nutrition system with profound results. No need to update your passport. Kyäni has done it for you!
The Kyäni Triangle of Health features three key product families: Kyäni Sunrise, Kyäni Sunset, and Kyäni Nitro. Together, the products work synergistically to provide you and your family with unmatched nutrition for optimal health. Among many Superfoods and botannicals, the Triangle of Health offers the power of antioxidant-rich Wild Alaskan Blueberries, tocotrienols (the most potent form of Vitamin E), Omega-3s from Wild Alaskan Salmon, and Nitric Oxide-producing nitrates in one easy-to-use system.
Experience the nutritional benefits for yourself. Try the Kyäni Triangle of Health today!
This pack includes;
2 – Kyäni Sunrise 30 1oz Packets
2 – Kyäni Sunset 90 Count Bottle
2 – Kyäni Nitro Xtreme 56ml Bottle
BeautyWhey- Gourmet Protein Shakes
BeautyWhey is a revolutionary protein that supports fat loss while providing your body with the nutrients it needs to help build long, lean, muscles. Fortified with Calcium, EFAs, Inulin, MCTs, Lecithin, and other performance nutrients, BeautyWhey is the better whey!
• Gluten Free
• Highest Quality in Whey and Casein Protein
• Low in Carbohydrates
• Fortified with EFA's (Essential Fats)
• Helps Build Muscle and Promotes Muscle Recover
Flavors: Bombshell Banana, Hawt Chocolate, Kissable Mint Chocolate, Luscious Lemon, Sexy Strawberry, Sin-O-Bun, Vixen Vanilla
*Use Code MJ20 for 20% off
BeautyRecover- BCAA Refuel

Achieve greater results in the gym as well as improve recovery time to fast-track your health and physique goals with the help of the rapid-recovery formula found in BeautyRecover.
• Boosts Energy Levels
• Improves Carbohydrate Efficiency
• Accelerates Recovery
• Increases Protein Synthesis
• Muscle Hydration To Prevent Cramping
• Promotes Proper Hydration
Flavors: Rocket Pop, Coconut Pineapple Mojito, Strawberry Grapefruit, Ice Lemonade, Blurazz, Kiwi Strawberry
*Use Code MJ20 for 20% off
BeautySlender – Maximize Weight Loss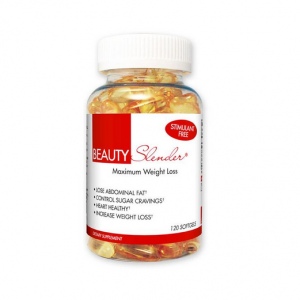 A stimulant-free supplement designed specifically for a woman's needs! No crash. No jitters. Simply smooth energy throughout the day that helps you achieve your weight loss and body re-composition goals.
• Stimulant-Free
• Removes Toxins & Protects Cellular Health
• Attacks Stubborn Body Fat
• Helps Prevent Weight Gain
• Improves the Health of Skin, Hair, & Nails
*Use Code MJ20 for 20% off
Vanilla Collagen Protein
Benefits
23g of protein per serving
Collagen from pasture-raised cows
Supports bones, joints, skin and hair
Brain Octane Oil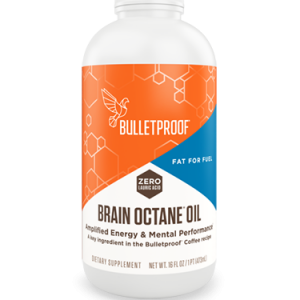 Benefits:
Reliable and quick source of energy from fat not sugar
Helps your body burn fat
Quality fats that don't weigh you down
Distilled from 100% pure coconut oil
Organifi Gold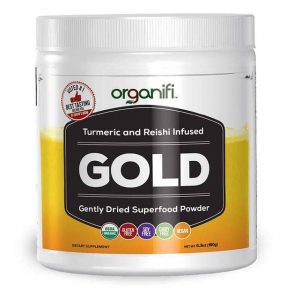 Pain-soothing herbs, incredible antioxidants, and phytonutrients all in one delicious, soothing "Golden Milk" nighttime tea!
Soothe yourself.
Aches can be a real pain. Inflammation-fighting medicinal herbs can cut them out of your life!  Enjoy renewed mobility and the freedom of feeling great.
Slash your sick days in half.
Immunity-boosting antioxidants improve cell function and help ward off productivity-draining colds, even the flu!
Wake up feeling good as gold.
Detox your body with deep sleep-enhancing phytonutrients, slicing 20 years off the way you feel in the morning!
Improve brain function.
Nootropic superfoods take your mental clarity and sharpness to heightened levels.
Equip your body.
Superfood herbs, roots, and adaptogens help fix digestive problems, stop weight gain, strengthen bones, and even lessen your risk of heart disease!
Includes 3 Of Nature's Most Powerful Pain-Soothing Organics:
Turmeric – This ancient medicinal root has been used for over 4,000 years to fight inflammation. Our unique recipe contains a dose that is 4 times more powerful!
Ginger – Revered as the #1 alternative medicinal plant all over the world, this superfood aids in healthy digestion, soothing aches, and warding off colds and the flu.
Reishi Mushroom – The "King of Mushrooms" has been said to be the secret to youth and longevity. It has also been used as a natural form of muscle relaxation and analgesic!
With 1 Sleep-Enhancing Herb: Lemon Balm Magnesium – Known as "The Calming Herb", this fragrant ingredient aids in relaxation.
And the Greatest Discovery for Immunity in History: Turkey Tail – Not an actual tail, but a mushroom that resembles one! It has been called a "cure-all" because of its medicinal effects on immunity.
ABOUT THE AUTHOR
Michelle Johnson is the owner of QuickFitRx and Michelle-Enterprises, LLC  Team BeautyFit® Athlete, IFBB Bikini Pro, ISSA Specialist in Performance Nutrition, and Fitness Trainer who is recognized as a national level fitness authority, figure model, speaker and writer. Her innovative workout programs have been implemented into some of the nation's leading health and fitness organizations. Her articles have been published by many leading industry magazines. She is an industry speaker on topics including weight management, wellness and group fitness. She owns and operates: www.michellefitness.com • www.team-knockouts.com • www.bodymindfitness-solutions.com